Testing Services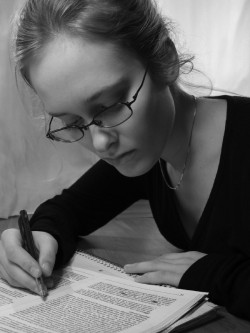 Oceanside, Building 3300: 760.795.6685
San Elijo, Building 100: 760.944.4449, x7752
Community Learning Center, Room 137: 760.757.2121, x8841
Testing Services administers tests for course placement and serves as a test center for the American College Testing Program (ACT). Testing Services also evaluates eligible high school transcript information for placement using multiple measures. MiraCosta's course placement tests (English Assessment, ESL Assessment, and Math Competency Exam) are offered free of charge to MiraCosta students. All other tests require payment of fees at the time of assessment. Fees vary, and in most cases they are nonrefundable.
Computerized English and math placement testing is done at the Oceanside Campus Testing Services office , the San Elijo Campus's Testing Center, and the Community Learning Center in the Testing Center. Students are allowed to take the English or ESL Assessment or any of the four mathematics tests twice. Tests given through MiraCosta's high school outreach testing program will not be counted toward this maximum. Students must wait at least 24 hours after their initial test before retesting.
The course placement tests are open to students who have submitted an application for admission or who are currently enrolled. Acceptable photo identification is required. Individuals who do not intend to enroll at MiraCosta but wish to take the English or ESL Assessment or any of the four mathematics tests are charged a fee.
Adaptive testing is available to students referred by Disabled Students Programs and Services (DSPS), and extended time on the math test is offered to students who are non-native speakers of English. Scores may be used to meet various academic requirements. Questions concerning the accuracy of scores must be addressed to Testing Services within six weeks of test completion.
Academic Proctoring Center
The Academic Proctoring Center (APC) provides a proctored test site for students enrolled in online courses at MiraCosta that have an on-campus testing requirement. In addition, the center proctors instructor-authorized makeup exams for special student circumstances. Students referred by DSPS for testing with extended time may also utilize this service. By individual arrangement, the Academic Proctoring Center also administers external examinations. Photo identification is required for all testing in the APC.