Music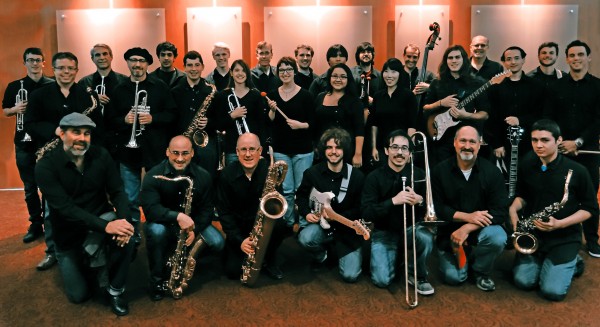 The Music program offers courses in both traditional and commercial music for students who plan on transferring as music majors to four-year institutions, for those who need to satisfy general education requirements, and for those who wish to earn a certificate or associate degree in traditional or commercial music. The program provides performance opportunities for music majors, non-music majors, and non-traditional students looking to participate in music classes. Careers in traditional music include professional performance, conducting, arts management, composing, academic research, and public and private teaching.
Contact Information
Department Chair: Stephen Torok

Dean: Jonathan Fohrman

Department: Music

Office: Building OC4700, 760.795.6816
Full-Time Faculty
Christy Coobatis
Matthew Falker
Arlie Langager

Dan Siegel
Stephen Torok

Associate Degrees
Associate in Arts Degree
Music Performance 
The study of music provides students with the opportunity to develop skills and theory in instrumental, vocal, and composition. Students select courses based on their own goals for musical growth. All students, however, need a foundation of theory, musicianship, and keyboarding proficiency.
The Music program offers lower-division preparation for students who plan on transferring to pursue a bachelor's degree in music. Students planning to transfer and/or earn this associate degree may also need to complete additional requirements or electives required by the transfer institution, as many CSUs and UCs have unique admissions and preparation-for-the-major requirements. Students should meet with a MiraCosta College counselor to identify required courses and to develop a written plan for their targeted university.
Required courses:

 

Theory/History

MUS 101
Music Theory I
3
MUS 102
Music Theory II
3
MUS 103
Musicianship I
1
MUS 104
Musicianship II
1
MUS 115
History and Appreciation of Western Music
3
or MUS 115H
History and Appreciation of Western Music (Honors)
MUS 201
Advanced Music Theory
3
MUS 203
Advanced Musicianship
1

Piano

2
Piano for Music Majors
Advanced Piano
Jazz/Commercial Piano

Individual Instruction

6

Co-enrollment in a performance ensemble and a theory course is recommended.

Applied Music I
Applied Music II

Performance Ensembles (4 units to be selected from the following):

4
Contemporary Big Band
Small Group Jazz Ensemble
Special Ensemble Project
Masterworks Chorale
Commercial Music Ensemble
Chamber Choir
Vocal Jazz Ensemble
College-Community Symphonic Orchestra
Classical Guitar Ensemble

Required Electives (Students should select Option 1 or Option 2 based on their interest of study following transfer):

2

Option 1-Classical Performance

Guitar II
Vocal Fundamentals
Advanced Piano
Advanced Vocal Techniques

Option 2-Jazz/Commercial Performance

Jazz/Commercial Improvisation
Small Group Jazz Ensemble
   and Jazz/Commercial Guitar
Total Units
29